About Us
TUNNOCK HAVE BEEN PRODUCING QUALITY PRODUCTS SINCE 1890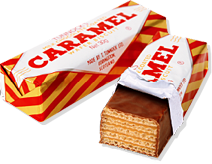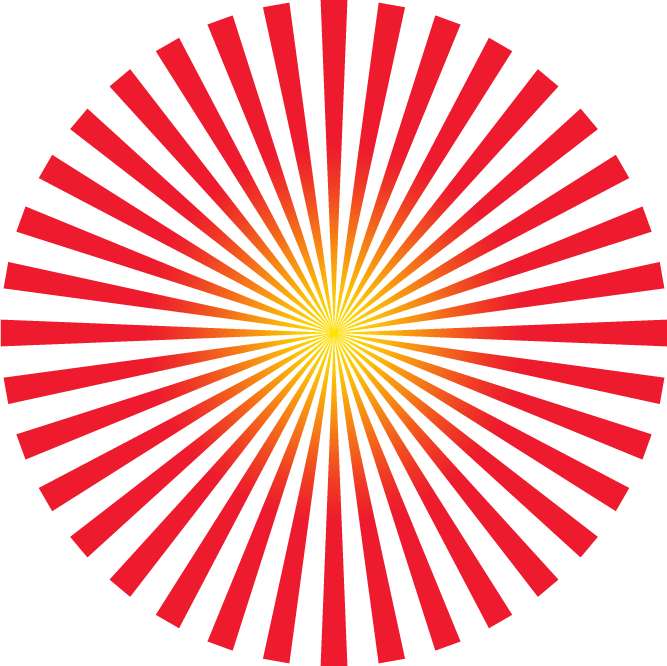 1865-1900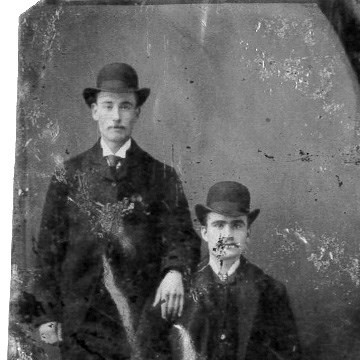 Thomas Tunnock was born in Uddingston
His family go back several generations in the parish. His father John Tunnock was a joiner and coffin maker and had an advertisement on the main road into Uddingston. It read "Why live a miserable life when for 30 bob you can be buried comfortably"
1865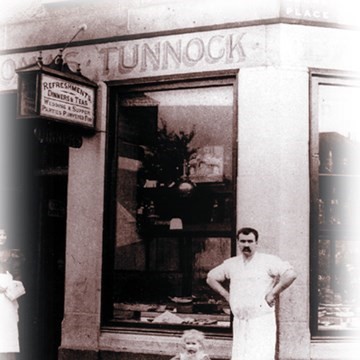 Bakery opens
After leaving school Thomas served his apprenticeship in Aberdour Bakery. Tom worked hard and saved enough money to buy a bakery in Uddingston for £80 and Thomas Tunnock was Est in December 1890.
1890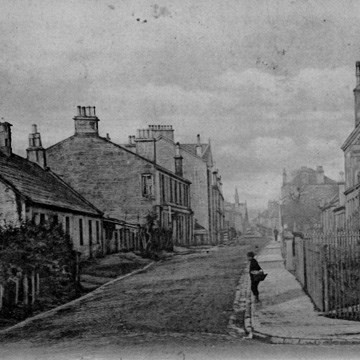 Thomas got married
Thomas married 21 year old dairymaid Mary Mitchell. They lived in the family home in Fairview Place Uddingston. 
1892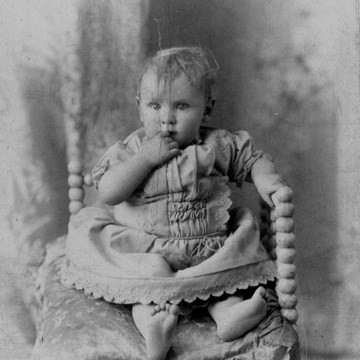 Archie was born
Thomas's son Archie was born in the family home at Fairview Place on 8th June 1895.
1895
1900-1930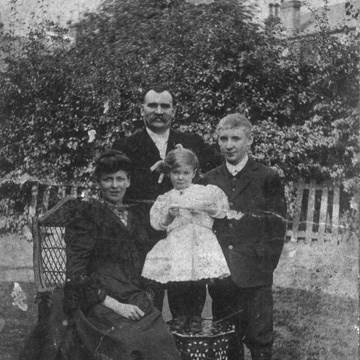 Alice was born
Thomas's daughter Alice was born in the family home at Fairview Place in 1903. Unfortunately Alice died when she was just a teenager.
1903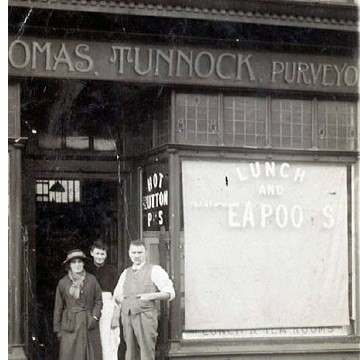 The business grows
By 1906 Thomas was employing 6 boys, including son Archie to deliver warm rolls from the oven to customers in the village. The boys would then collect the money on a Saturday morning. Thomas soon branched out into purveying for weddings and special occasions etc.
1906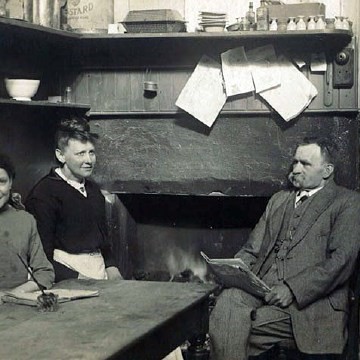 Fire in the bakery
In 1910 a fire destroyed the bakery, but within 2 years Thomas had built a new bakery at Loanhead Mansions in the main street. 
1910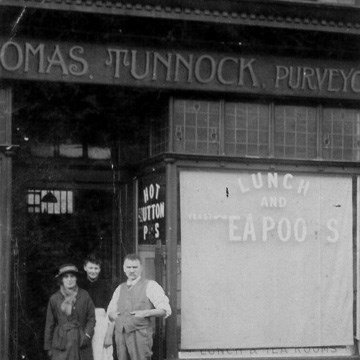 Tearooms opened
Thomas opened his own tearoom. He advertised the tearoom for hire saying "Commercial dining for socials, smokers and presentations available".
1912
Archie starts his own business
Business prior to the first world war was slow, so Thomas made the difficult decision to ask son Archie to find other employment. Archie started his own car hire business with 2 cars, and bought petrol from the local plumber. 
1913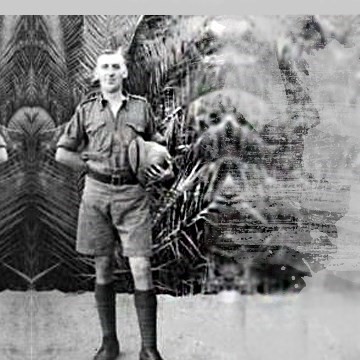 Archie goes to war
War was declared in 1914 and in 1916 Archie sold his 2 cars and joined the army. He was sent to Iraq where he served for 3 years with no leave. 
1916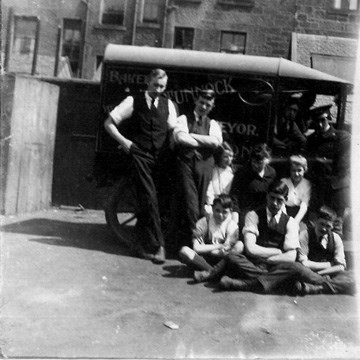 Thomas Tunnock died
During the later years of the war Thomas's health began to fail and they had to close the bakery. Unknown to Archie his father died in January 1920 aged 54 just 2 weeks before Archie returned from Iraq. 
1920
Archie opens new bakery
Archie returned from the war to be told his father's dying wish was that he reopened the bakery. With his demob money he and his mother opened the bakery soon afterwards. Despite the hardship of the miners' strike in 1921, Archie supplied school meals for several local schools. 
1921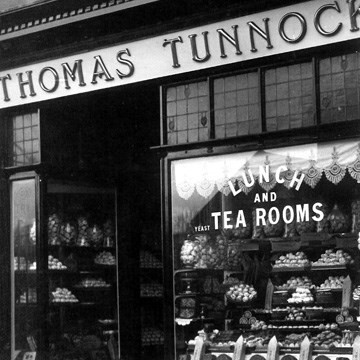 Archie opens larger tearooms
Archie opened a larger tearoom above the shop. The bakers shop and tearoom are still there today. 
1924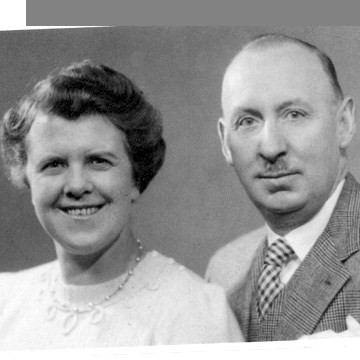 Archie got married
Archie married Margaret Boyd, a local farmer's daughter. They both work hard building up the business.
1926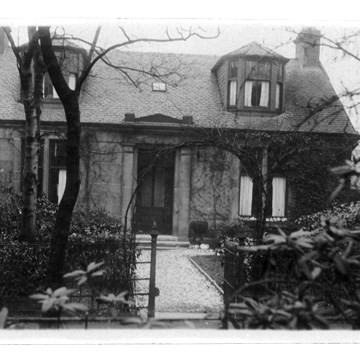 It's a boy
Archie and Margaret welcome their first child into the world on 19 June 1929. Son Tom was born in the family home at Springfield Avenue Uddingston.
1929
1930-1960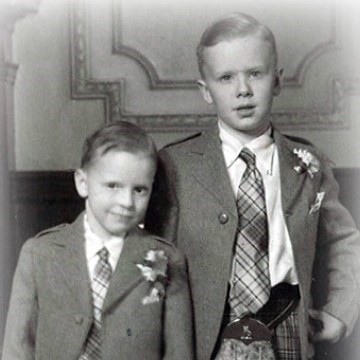 Another boy
A second son, Boyd followed on 25 January 1933. Like his elder brother Boyd was born in the family home at Springfield Avenue.
1933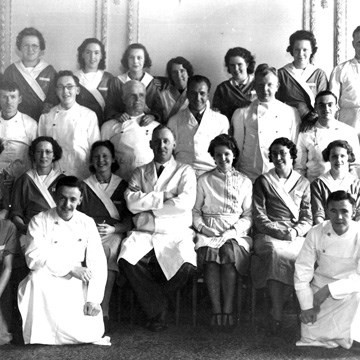 Archie opens day light bakery
Like his father Archie started purveying at local functions. Steak pie teas were a favourite, with Archie supplying all the food, tea, sugar, cream, cups, saucers and event flowers for the table. In the early days they only had 3 vans that transported food and accoutrements to the halls. The cutlery and china were brought home in the early hours of the morning and washed for the next function. A few hours later at 6am the vans would be out delivering rolls. 
1947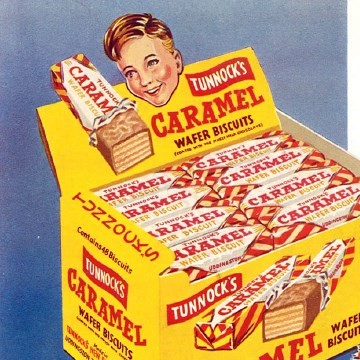 The Caramel Wafer was born
Archie realised that he had to make something that had a longer shelf life than a cake. So he bought a dozen dry wafers and learned how to make caramel and chocolate. The result was the now famous Caramel Wafer. 
1952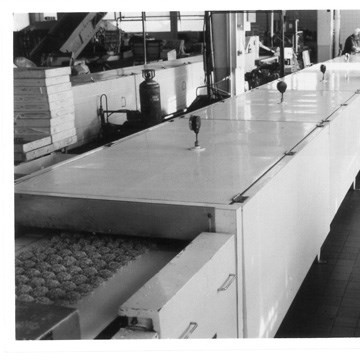 The Snowball was born
Archie came up with the idea of using Italian meringue to make a new product. Along with Boyd and Tom they covered it in chocolate flavour and desiccated coconut.
1954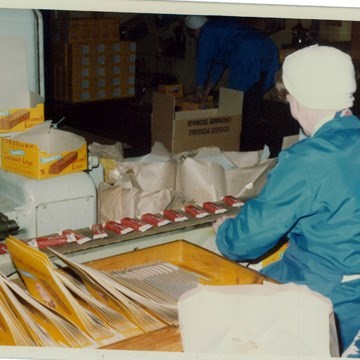 The Caramel Log was born
The Caramel Log made a welcomed addition to the range in 1955. It was made from caramel and  wafer covered in flavoured chocolate and lovely golden roasted coconut. This product became very popular in the Middle East. 
1955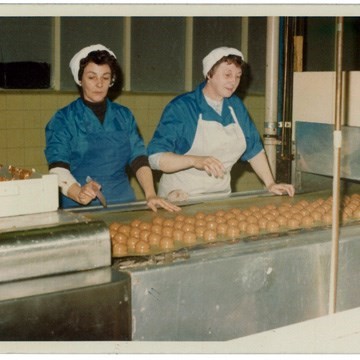 The Teacake was born
Boyd Tunnock, Archie's younger son was given the task of developing a new product. Boyd did a lot of market research and further developed the idea of using Italian meringue. He made a biscuit base, hand piped the mallow onto the base and covered in milk chocolate. The Teacake made its first appearance in 1956.
1956
1960 - 1990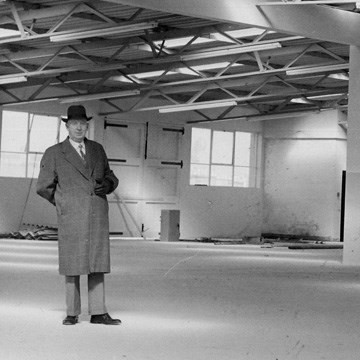 The factory grew
Further factory extensions followed in 1962 and 1965 and the factory now occupies the site of the old bakery where Thomas Tunnock served his apprenticeship in the 1880's.
1962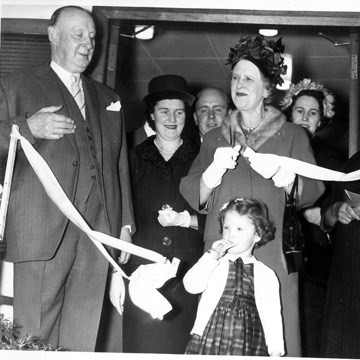 Another extension
Another factory extension was completed in 1965 to cope with demand for the new biscuit products.
1965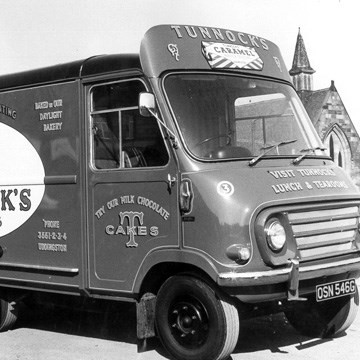 On the go with 37 vans
The business was going from strength to strength and the Caramel Wafer soon became a symbol of Tunnock's high quality. A well-known trade mark promoting the products were the Tunnock's delivery vans of which there were 37 at the time. These vans serviced shops, cash and carries all over the Central belt of Scotland.
1970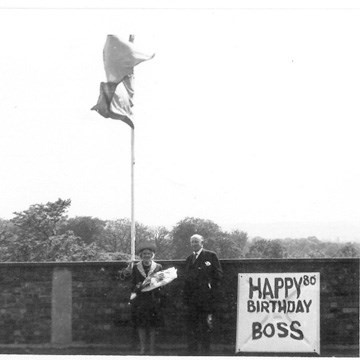 Archie celebrates his 80th Birthday
Archie celebrated his eightieth and there was a semblance of an Uddingston national holiday. The factory employees bought him a personal flag to fly above the Tunnock's factory. The staff had great difficulty in thinking of something he did not already have. 
1975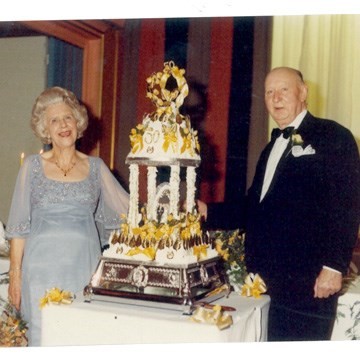 Golden Wedding
Archie and Margaret celebrate their golden wedding with friends and family at a local hotel.
1976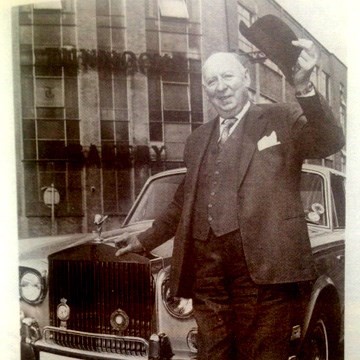 Sadly Archie dies
Archie's wife died in 1980 after a short illness. Archie passed away on 17th July 1981. He was in his 86th year. He worked right up until the week he died, but left the business in good hands.
1981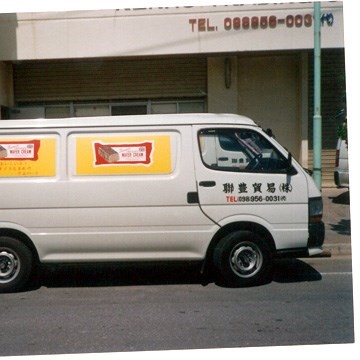 Japan Calling
A fleet of these vans used by our agent in Okinawa – Japan selling the Milk Chocolate Wafer Cream.
1983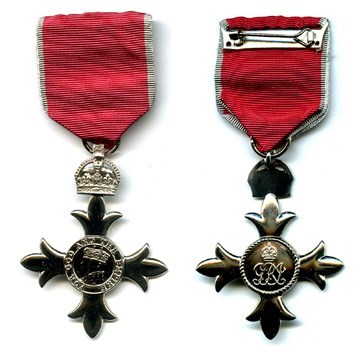 Boyd awarded an MBE
Boyd was awarded the MBE in recognition for the company's increased sales to foreign countries. The ceremony was conducted at Buckingham Palace London.
1987
1990-present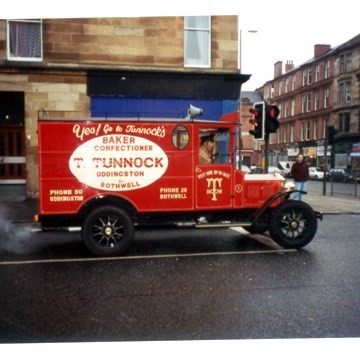 TV advert
Longest serving employee John Bain driving the Fleur de Lys vintage van in the new advert for television.
1990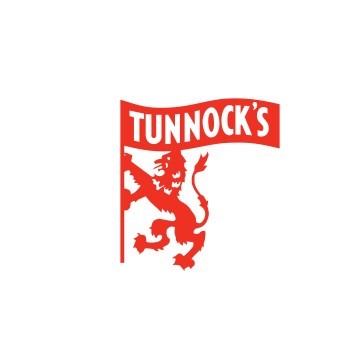 Tunnock's celebrate 100 years
Tunnock's celebrate their centenary in style. Boyd throws a party for all the staff at the 5 star Albany hotel in Glasgow. Naturally everyone had the day off on a Sunday!
1990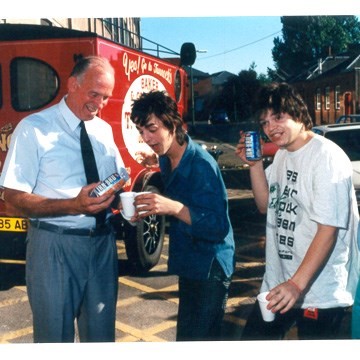 "T" in the Park visitors
90's pop band Supergrass visited the factory before performing at the first "T" in the park at Strathclyde Park.
1994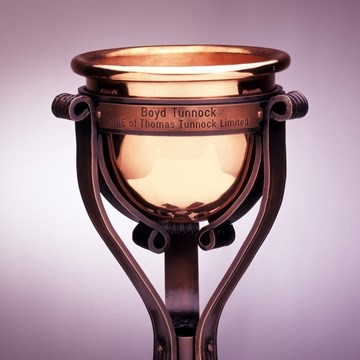 Award
Tunnock's were presented with the Prestigious Candy Kettle Award for services to the confectionery industry (previous recipients include Mr Ferrero and Mr Jacobs).
1999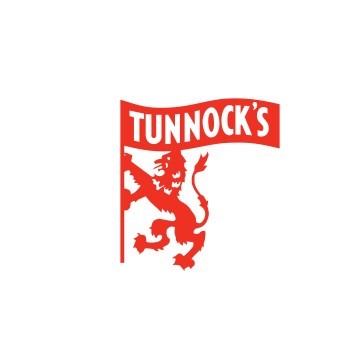 Robotic system for Caramel logs
Tunnock's have always bought the best of machinery available and in 1999 Boyd placed an order for the robotic system to pack Caramel logs. This was a toe in the water of robotic technology and proved to be very successful.
1999
Continued expansion
Export sales continue to expand with new customers in Ghana, Denmark, Singapore, Egypt and mainland Spain.
2000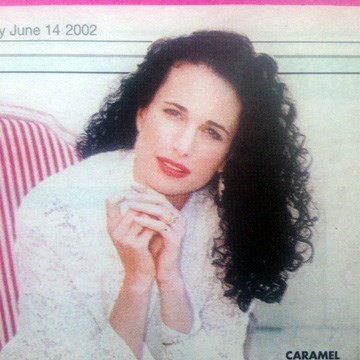 Andie MacDowell

Hollywood actress Andie MacDowell claims she can't get enough Caramel Wafers after they featured in her new film Crush.
2002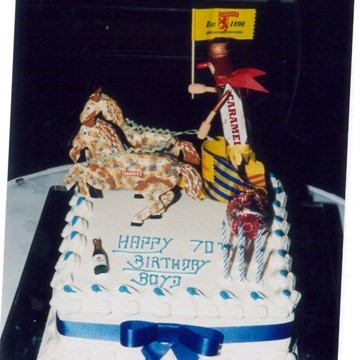 Boyd celebrates his 70th Birthday
Boyd celebrates his 70th birthday with a slap up party for all his staff at the Glasgow Hilton Hotel. 
2003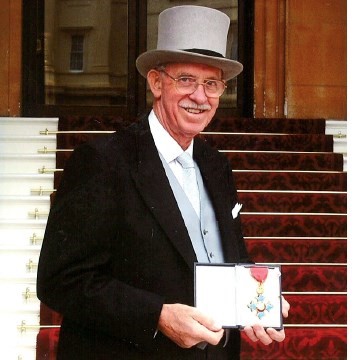 Boyd gets CBE
Boyd is awarded the CBE at Buckingham Palace for his contribution to charity. One of Boyd's many passions is the works of Robert Burns and he donates a 5 figure sum to help the building of the new Burns Museum at Alloway.
2004
Teacake robot
After a great deal of research Tunnock's bought its first Teacake robot. This was a huge step forward and a much needed addition to the portfolio. 
2006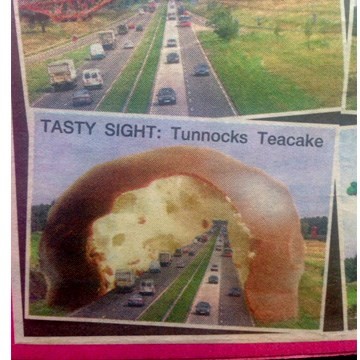 Scotland, England border
The readers of a popular Scottish Newspaper were asked to put forward ideas for a landmark to welcome visitors to Scotland
2007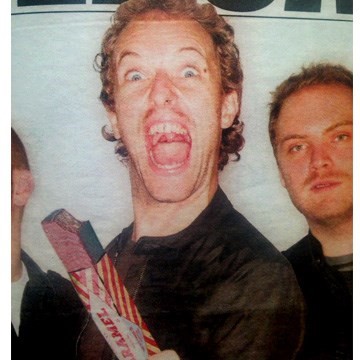 Viva La Teacake
Coldplay's frontman Chris Martin reveals his secret passion for Teacakes and Caramel Wafers.
2008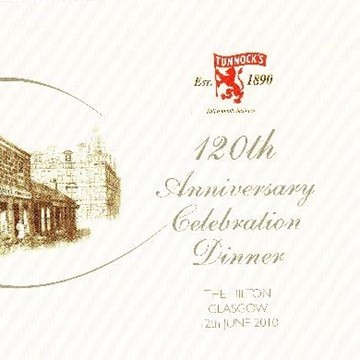 Tunnock's celebrate 120 years
In recognition of the company's 120th anniversary one of our production companies offered to make a short video charting the history of the firm. Mr Tunnock gave the green light and talks us through the timeline of the company.
2010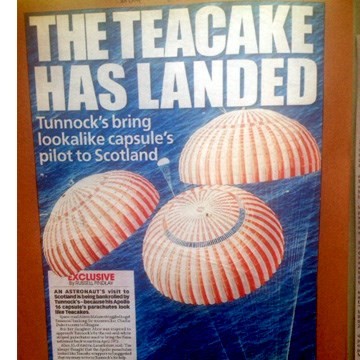 The Teacake has landed
In 2010  an American astronaut's visit to Scotland was paid for by Tunnock's because the parachutes on Apollo 16 looked like Teacake wrappers. Charlie Duke was the 10th man to walk on the moon and was delighted to have an association with Tunnock's.
2010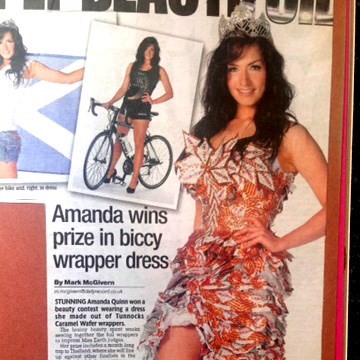 Caramel Wafer Dress
Miss Glasgow Amanda Quinn won a beauty contest wearing a dress made out of Tunnock's Caramel Wafer wrappers.
2011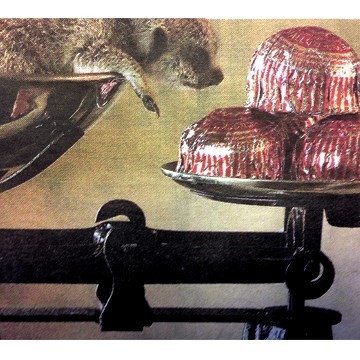 Meerkat takes the biscuit
Meerkat pup called Tunnock is so small he weighs the same as 4 Teacakes. Tunnock was born at Blair Drummond Safari Park near Stirling
2012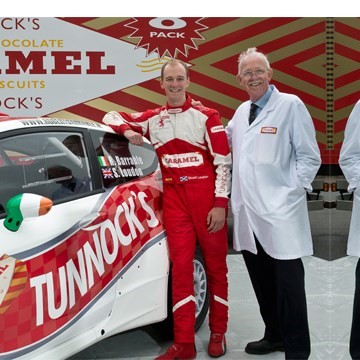 5th family generation
Boyd's third grandchild Stuart joins the business after spending 7 years building jet engines at Rolls Royce. He brings a wealth of knowledge and no doubt will be a big asset taking the business forward.
2013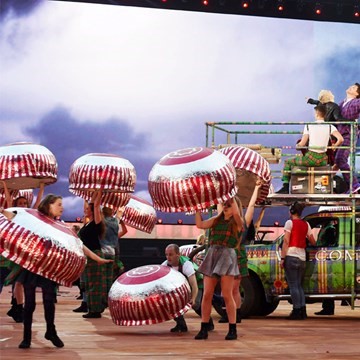 Commonwealth games
Tunnock's were approached by the games organisers to use an image of the Teacake at the opening ceremony. We gave our permission and were delighted to play our part at this fantastic occasion.
2014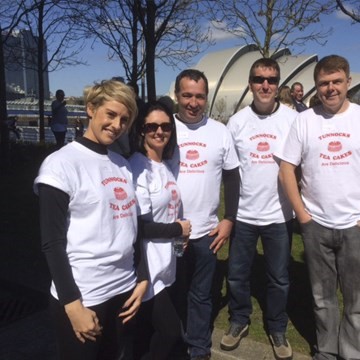 Team Teacake get ready
Staff members from Tunnock's get ready for a charity zip slide across the River Clyde in Glasgow. They were raising much needed funds for the Paul O'Goram Centre in Glasgow.
2015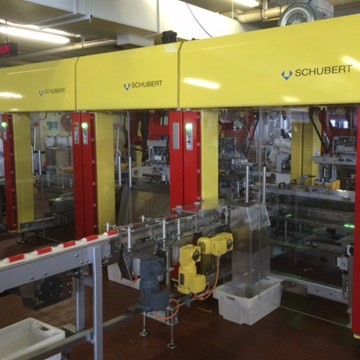 New Caramel Log robot
2015 saw the replacement of our 1st robot with a shiny new one. This significantly increased productivity
2015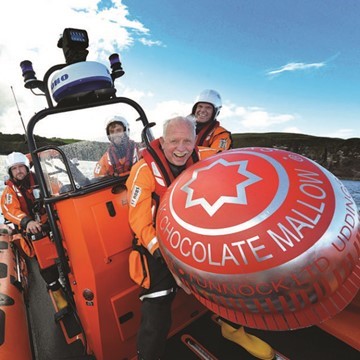 Tunnock's keep the ship afloat
Tunnock's donate a 6 figure sum to the St Abbs lifeboat station appeal helping the resumption of operations at the Berwickshire site after the RNLI ceased its operation there.
The new "Thomas Tunnock" purpose built life boat will continue the life saving tradition first established at St Abbs in 1911.
2016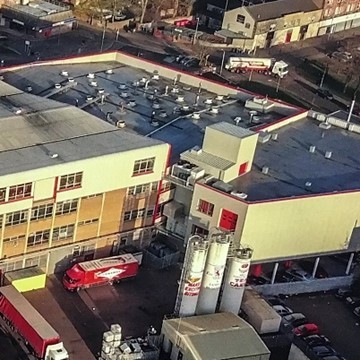 Factory Extension
Following a multi-million pound investment, a new 3 storey extension opens adding a further 20,000 square feet to the existing factory.  This extension houses new state of the art machinery and helps boost production capacity by 10%.
2018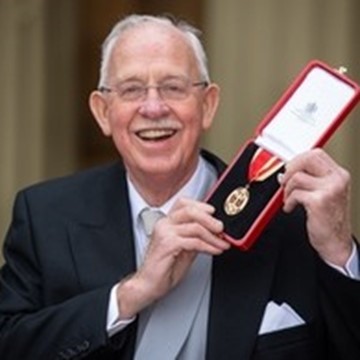 Arise Sir Boyd
Our managing director Mr Boyd Tunnock achieves a "career highlight" and is honoured for services to business and charity after being knighted by the Queen at a royal investiture ceremony at Buckingham Palace.  Sir Boyd discovered the Queen is a fan of his creation – the Tunnock's Teacake!
2019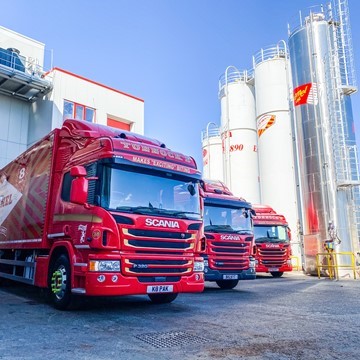 On the up and up
Thomas Tunnock Ltd's turnover exceeds £60 million in annual sales for the first time, achieving £61.4M in the year to 23rd February.
2019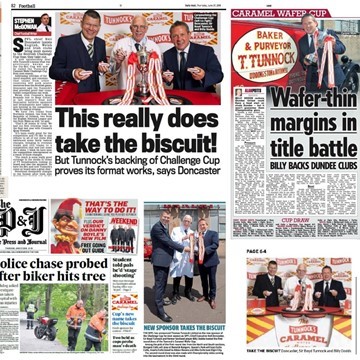 Tunnocks rises to the Challenge!
Tunnock's partner with the Scottish Professional Football league (national men's association football league in Scotland) to sponsor the Scottish Challenge Cup.  The competition, known as the Tunnock's Caramel Wafer Challenge Cup kicked off on Oct 2019.
2019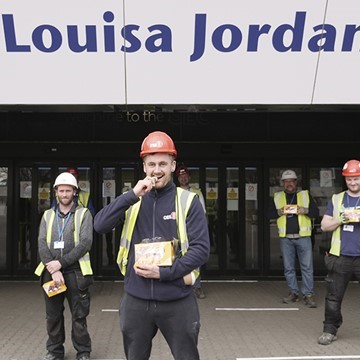 Coronavirus
In response to the Covid-19 pandemic, Tunnock's ceases production to protect its 600 staff.  The factory reopens several weeks later after social distancing safeguards have been put in place. 
During the shutdown, Sales Director Mr Fergus Loudon delivers a gift of 2,500 Teacakes and Caramel Wafers to frontline keyworkers at the new NHS Louisa Jordan hospital Glasgow in support of all their terrific work.
2020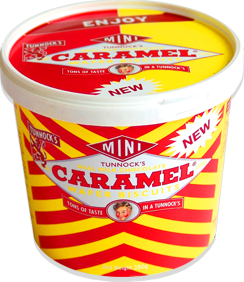 Back to top